Baristas
Wait staff
Chefs
FOH
Kitchen hands
Awesome jobs for awesome people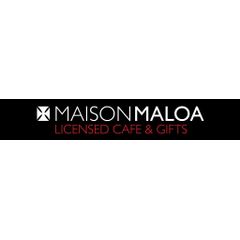 Cafe all-rounder
at Maison Maloa Licensed cafe & Gifts
Date Posted

23 Feb

Location

Woodend, AU

Address

95 High St, Woodend VIC 3442

Job Type

Casual

Compensation

$21

Compensation Type

Hourly
We are seeking that special person who enjoys working across different aspects of a cafe environment.
Ideally we are looking for someone who is adept at kitchenhand, who may want to progress on to becoming a breakfast cook and/chef, or who already has these qualifications. If you have barista skills even better.

Our special person will be personable, enthusiastic, honest and able to work well as a team member, willing to take direction and be able to cope with a busy environment, backstage and FOH if necessary, with a cheerful demeanour. Great presentation and awesome customer service focus would be deeply appreciated.
This is a casual position in country Victoria in the beautiful town of Woodend in the Macedon Ranges. Prefer applicants from the regional area. We can offer 3 days of work at this time, availability for weekends desirable.
Remuneration as per award, but will also reflect previous experience and capacity to work across diverse roles.

Location
View directions
Share this job
Want to spread the word or know someone who would be interested in applying for this job?
Apply to this job
Easy application - no signup required!