Baristas
Wait staff
Chefs
FOH
Kitchen hands
Awesome jobs for awesome people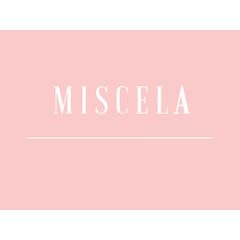 Barista
at Miscela
Date Posted

7 Oct

Location

Essendon, AU

Address

1101 Mt Alexander Rd, Essendon VIC 3040

Job Type

Part-time
Miscela is a new boutique cafe that specialises in freshly baked pretzels, premium coffee & gelato!
We are seeking an experienced barista to join our friendly, close-knit team to provide exceptional coffee and customer service.

As a Team Member your role will involve:
- Meeting, greeting & taking customers orders
- Beverage preparation and presentation
- Maintaining overall cafe presentation and cleanliness
- Assisting team with food & beverage service

What are we looking for?
- Ability to make consistently great tasting coffee
- Exceptional customer service skills
- A keen willingness to learn and further develop your already amazing skill set
- Exceptional presentation, communication, time management skills & strong attention to detail
- Ability to work a flexible roster including mornings/evenings/weekends

Requirements:
- Coffee/Barista experience minimum 1 year
- Ice cream/gelato handling experience (desirable)
- Full Australian working rights

Benefits:
- Competitive rate
- Employee discount
- Job training and progression
- We are seeking individuals who are passionate and driven, with a positive attitude.

You will be rewarded with the opportunity to join a company that offers excellent support, career opportunities and delicious desserts!
Location
View directions
Share this job
Want to spread the word or know someone who would be interested in applying for this job?
Apply to this job
Easy application - no signup required!