Baristas
Wait staff
Chefs
FOH
Kitchen hands
Awesome jobs for awesome people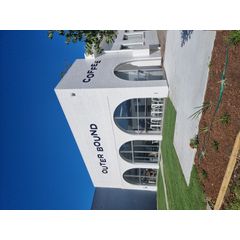 Barista & All-Round-Good-Person
at OUTERBOUND
Date Posted

5 Jan

Location

Burleigh Heads, AU

Address

5 Kortum Dr, Burleigh Heads QLD 4220

Job Type

Part-time
Are you kidding?!?! How would YOU like to be the next team member here at OUTERBOUND?

Away from the bustle of James Street, Burleigh's upstart cafe and retail space is focused on quality of experience over quantity of customers. With plenty of parking, our own lawnspace and outdoor seating, and a steadily growing customer base of regulars and drop-ins. Doing the simple things exceptionally well, selling Single_O through by both the cup and the kilo.

Currently open Monday - Friday only, 5am to 1pm you'll be both splitting and sharing shifts and responsibilities with our current team.

Looking for an experienced Barista that loves a combination of front of house and wants to help us continue to grow into the future: long-term team members that can put up with some of our ideas and contribute some of their own as our offering and the space evolves.

When can you start? We're ready to go, but also certainly don't mind waiting for the right person - so get in touch, we would love to chat about your ambitions and ours.
Location
View directions
Share this job
Want to spread the word or know someone who would be interested in applying for this job?
Apply to this job
Easy application - no signup required!
Sign up for job alerts?
Get the latest cafe all-rounder jobs sent straight to your inbox.
Related jobs

Barista
If you see yourself as a Specialty Coffee barista and you're wanting to use your superpowers for good. Then you may be the legend we're l...
Cleanskin Coffee Co
Brendale, AU
Casual
15d