Baristas
Wait staff
Chefs
FOH
Kitchen hands
Awesome jobs for awesome people

Barista
at Cleanskin Coffee Co
Date Posted

10 Jan

Location

Brendale, AU

Address

Unit 121/193 S Pine Rd, Brendale QLD 4500

Job Type

Casual

Compensation

$28

Compensation Type

Hourly
If you see yourself as a Specialty Coffee barista and you're wanting to use your superpowers for good. Then you may be the legend we're looking for. Get in touch!
Location
View directions
Share this job
Want to spread the word or know someone who would be interested in applying for this job?
Apply to this job
Easy application - no signup required!
Sign up for job alerts?
Get the latest barista jobs sent straight to your inbox.
Related jobs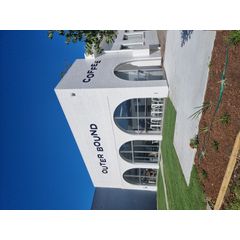 Barista & All-Round-Good-Person
Are you kidding?!?! How would YOU like to be the next team member here at OUTERBOUND? Away from the bustle of James Street, Burleigh's u...
OUTERBOUND
Burleigh Heads, AU
Part-time
19d